52 Reflections on the Gospel of John: #14. Bread from Heaven (Part 2)
by
Travis Bookout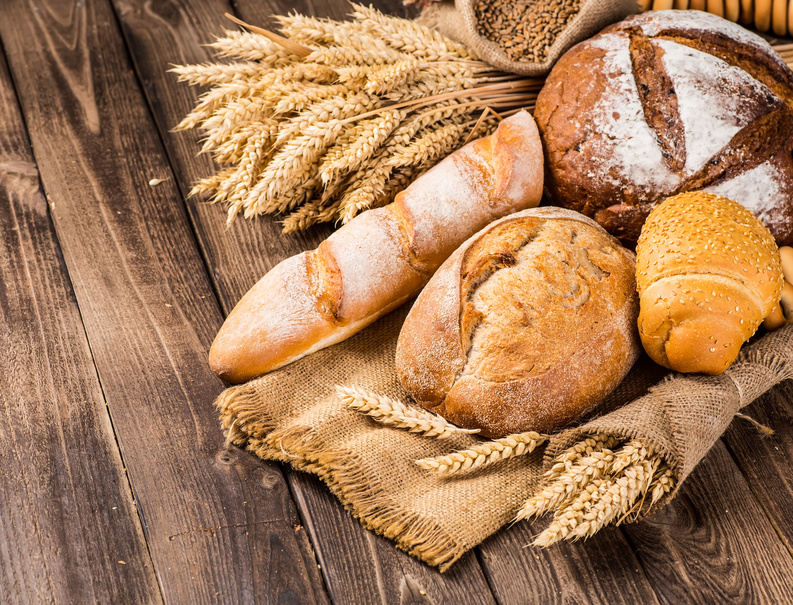 In Part 1, we noted a radical rereading of Psalm 78:24 and the Exodus narrative, specifically regarding the manna which came from Heaven. The manna is a source of life that comes from God. Jesus is a source of life that comes from God. The link between the two jumps off the page. John reads about the manna but sees Jesus.
Problem #1:
There are, however, some problems with this interpretation. The crowd soon points out one of these problems: "the Jews were grumbling about Him, because He said, 'I am the bread that came down out of heaven.' They were saying, 'Is not this Jesus, the son of Joseph, whose father and mother we know? How does He now say, "I have come down out of heaven"?'" (John 6:41-42).
The setting for this conversation is Capernaum, Jesus' hometown. The problem is that they know His parents. It might be easier to convince a group of distant strangers about your divine origins, but to people who know your parents? That's gonna be a problem. Jesus doesn't see the problem this same way, however. Jesus sees the problem as a lack of divine education. They trust in their own minds rather than what God has taught. Don't look to Joseph and Mary to see if Jesus has come from heaven, look to God.
Jesus warns, "No one can come to Me unless the Father who sent Me draws him; and I will raise him up on the last day. It is written in the prophets, 'And they shall all be taught of God.' Everyone who has heard and learned from the Father, comes to Me" (John 6:44-45). To Jesus, the problem is that they aren't reading their Bibles correctly. When John reads Torah, He sees Jesus nearly everywhere. Jesus says, "For if you believed Moses, you would have believed Me, for he wrote about Me. But if you do not believe his writings, how will you believe My words?" (John 5:39-47). (Our next article will focus on how often John sees Moses writing about Jesus).
Jesus' true identity has been screamed out by God in the writings of Moses and will culminate in the cross, where Jesus says, "'And I, if I am lifted up from the earth, will draw all men to Myself.' But He was saying this to indicate the kind of death by which He was to die" (John 12:32-33, cf. John 3:14-15). Jesus' adversaries are ignoring God's teaching in Scripture, which is how He teaches and draws you to Christ. They're reading wrong, getting the wrong information, and missing Jesus. They're unwilling to look at Jesus in a new light. In God's light.
Problem #2:
The second problem is that the manna only gave temporary life. "Truly, truly, I say to you, he who believes has eternal life. I am the bread of life. Your fathers ate the manna in the wilderness, and they died. This is the bread which comes down out of heaven, so that one may eat of it and not die. I am the living bread that came down out of heaven; if anyone eats of this bread, he will live forever…" (John 6:47-51).
Jesus gives eternal life. In this way, He is dissimilar from the manna in Exodus. Jesus draws a distinction between the "bread out of heaven" and the "true bread out of heaven" in John 6:32. The manna in the wilderness is an excellent picture of Jesus, as it came directly from God to give life to mankind. But it's incomplete. All who ate still died. Jesus is not just the "bread", but the "true bread" and the "living bread" (John 6:51).
By adding the word "living" Jesus is indicating that He will continue to be a source of life. He offered the woman at the well "living water…the water that I give…will become…a well of water springing up to eternal life" (John 4:10, 14). About the bread, He says, "Do not work for the food which perishes, but for the food which endures to eternal life, which the Son of Man will give to you" (John 6:27). Jesus offers living water and living bread, both of which lead to eternal life.
Jesus isn't the literal manna in the wilderness. He is an even truer form of that manna. He gives life, not only at the time of consumption, but for all eternity.
Consuming Jesus:
So how do we consume this bread? One way that John indicates is through coming to Jesus and believing: "I am the bread of life; he who comes to Me will not hunger, and he who believes in Me will never thirst" (John 6:35).
I'd like to suggest another way as well. Jesus, in striking and vivid language, continues by saying, "He who eats My flesh and drinks My blood has eternal life, and I will raise him up on the last day. For My flesh is true food, and My blood is true drink. He who eats My flesh and drinks My blood abides in Me, and I in him" (John 6:54-56). The echoes of Lord's Supper terminology in this passage are just too loud to ignore. I don't think it's possible that early Christians hearing these words read at the Sunday gathering would miss the connection to the meal they just shared.
Consider how often John teaches in spiritual terminology with multiple levels of meaning. He says very little about baptism, but He does speak of new birth in water. The Gospel of John is the only gospel to contain this conversation about eating the flesh and blood of Jesus. It also happens to be the only gospel not to describe Jesus instituting the Lord's Supper.
Perhaps this is the spiritual way John teaches about the Lord's Supper. If so, it's a tremendous word of encouragement about our connection with Christ through that weekly experience. If so, our Eucharist is a powerful promise that we abide in Him, He abides in us, we have eternal life, and we have hope of resurrection. What a tragedy it would be for us, like Nicodemus, the woman at the well, or the 5000, to miss the rich and deep meaning of the words of Jesus. These words can add greater depth and hope to our thinking as we gather around the Lord's table.
Wouldn't it be great to hold the bread and wine and remember, "This is the bread which came down out of heaven; not as the fathers ate and died; he who eats this bread will live forever" (John 6:58).